Expands Camera Possibilities

Control and watch from a distance
With a compatible smartphone, you can control the camera's basic operations such as record, zoom, or playback, remotely.
(Installation of application is required.)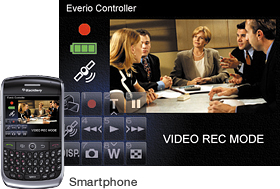 Transfer stills to a smartphone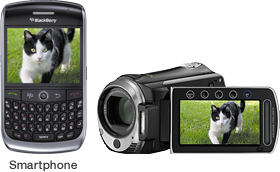 You can transfer still images from Everio to a compatible smartphone, with no cables attached. Makes it easy to carry your favourite images.

Record location data with GPS
With a GPS unit, you can record location data on movie files. Those files synchronize with Google Earth™ when playing back with Everio MediaBrowser on a PC.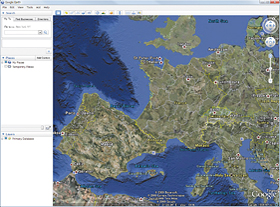 Capture sound from a headset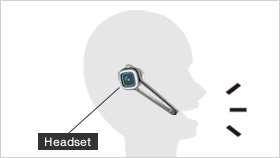 With a compatible headset, you can monitor sound while shooting or record your own voice.
Note: Works at a distance of up to 11 yards/10m (approx.). Depending on radio wave activity or physical obstructions in your surroundings, or characteristics of the product you are using, communication may terminate abruptly, headset audio quality may degrade, or communication distance may become reduced to under 11 yards/10m.