Easy Archiving and Viewing Solutions
Everio SHARE STATION®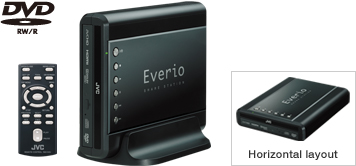 CU-VD50
SHARE STATION® Direct DVD Burner/Player
With HD Everio: Can create AVCHD discs* and standard DVDs without using a PC
With Standard Everio: Can create a standard DVD without using a PC
Playback directly on your TV/display
HDMI®, Component (Y, Pb, Pr) output, Audio/Video output
1920x1080/60P Output and with x.v.Color™
Remote control provided
USB cable provided
Direct HD Playback
With the CU-VD50 SHARE STATION®, playback of created AVCHD DVDs is also possible. You can enjoy powerful Full HD video on HDTV. No PC required.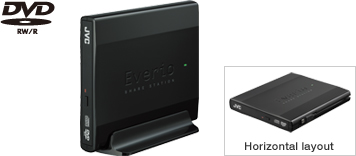 CU-VD3
SHARE STATION® Direct DVD Burner
With HD Everio: Can create AVCHD discs* and standard DVDs without using a PC
With Standard Everio: Can create a standard DVD without using a PC
Portable design with super slim drive
Compact AC adapter
Storable USB cable
* Footage recorded in the UXP mode cannot be stored to disc with CU-VD50/VD3. Use the Everio MediaBrowser software on your PC to store footage onto Blu-ray disc or hard disk drive. For other suggested archiving solutions, please refer to "Other Storage and Playback Solutions" at the bottom of this page.
SHARE STATION® Common Features
Direct connection with Everio via USB2.0
DVD burning operation can be controlled by Everio
Uses DVD-R/-RW disc, DVD-R DL disc supported
Can be used horizontally or vertically (Stand included)
HD Media Player

CU-VS100
Multi-Format Player with Dual SD Card Slot
Plays back video saved on SD card to enjoy viewing on HDTV
Also compatible with digital still cameras
Dual SD Card slot for data copy over two cards
HDMI®, Audio/Video output
Remote control provided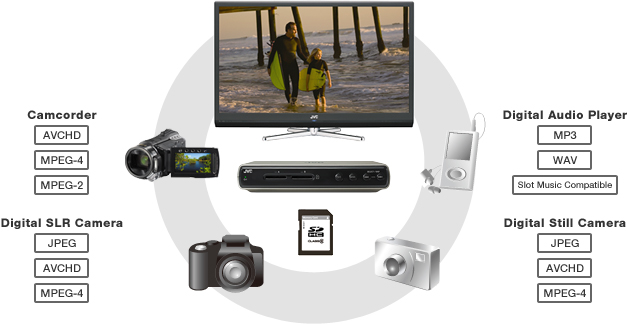 Supported file formats
Video
MPEG-4 AVC/H.264 AVCHD
.mts/.m2ts
MPEG-4 AVC/H.264 (Audio: AAC)
.mov
MPEG-2 TS
.tod
MPEG-2 PS
.mod/.mpg
Photo
JPEG
.jpg
Audio
MP3
.mp3
WAV
.wav
Note: Supports up to 24 Megapixel JPEG files. Some files may not be played back properly even though they are one of above formats. To play back data saved on microSD card, microSD card adapter is required. SD/microSD card and microSD card adapter are not provided.

More Battery Power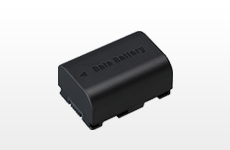 BN-VG114 Data Battery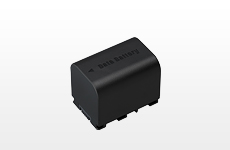 BN-VG121 Data Battery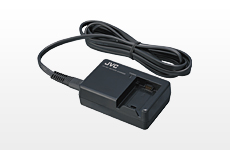 AA-VG1 Battery Charger
For charging BN-VG series battery
Continuous operation times (approx.)
HD Everio
Standard Everio
HDD models / GZ-HM550
Other models
HDD models
Memory models
BN-VG114
1hr 20min
1hr 45min
2hr 30min
3hr 5min
BN-VG121
2hr 5min
2hr 40min
3hr 50min
4hr 40min
Attention:
Everio includes patented and other proprietary technology and is made to be used with the JVC Data Battery and not with other batteries. JVC cannot guarantee safety or performance of the camera when it is operated by other batteries. For additional information about JVC Data Battery, please contact an authorized JVC dealer in your country.

Easy Carrying & Creative Shooting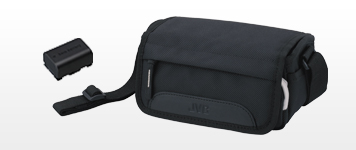 VU-VG1K Starter Kit
BN-VG114 Data Battery
CB-VM15 Carrying Bag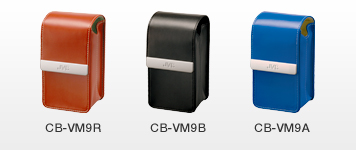 CB-VM9 Carrying Bag
Can carry Everio with the battery attached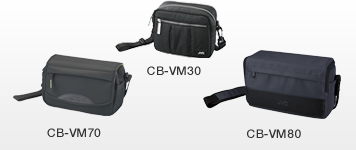 CB-VM30/VM70/VM80 Multifunction Carrying Bag
Can carry Everio with its series of accessories
Conversion Lens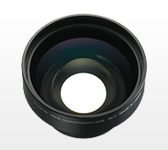 GL-V0746 Wide-Angle Conversion Lens
* Adapter ring (ø37mm) required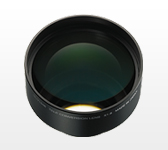 GL-V1846 Telephoto Conversion Lens
* Adapter ring (ø37mm) required



Other Storage and Playback Solutions
Recommended Hard Disk Drives/BD Burner
Just connect with Everio via USB*. Recorded data can be stored and played back with easy operation via connected Everio.
* Optional USB cable required (Mini A male to A female).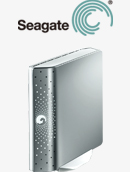 FreeAgent™ Desk

500GB, 1TB, 1.5TB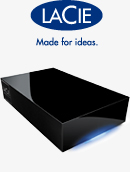 Hard Disk, Design by Neil Poulton

500GB, 750GB, 1TB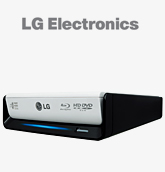 LG Blu-ray Drive BE06LU10

Creates Blu-ray discs without a PC!
Not all accessories available in every region. Please check with your dealer.